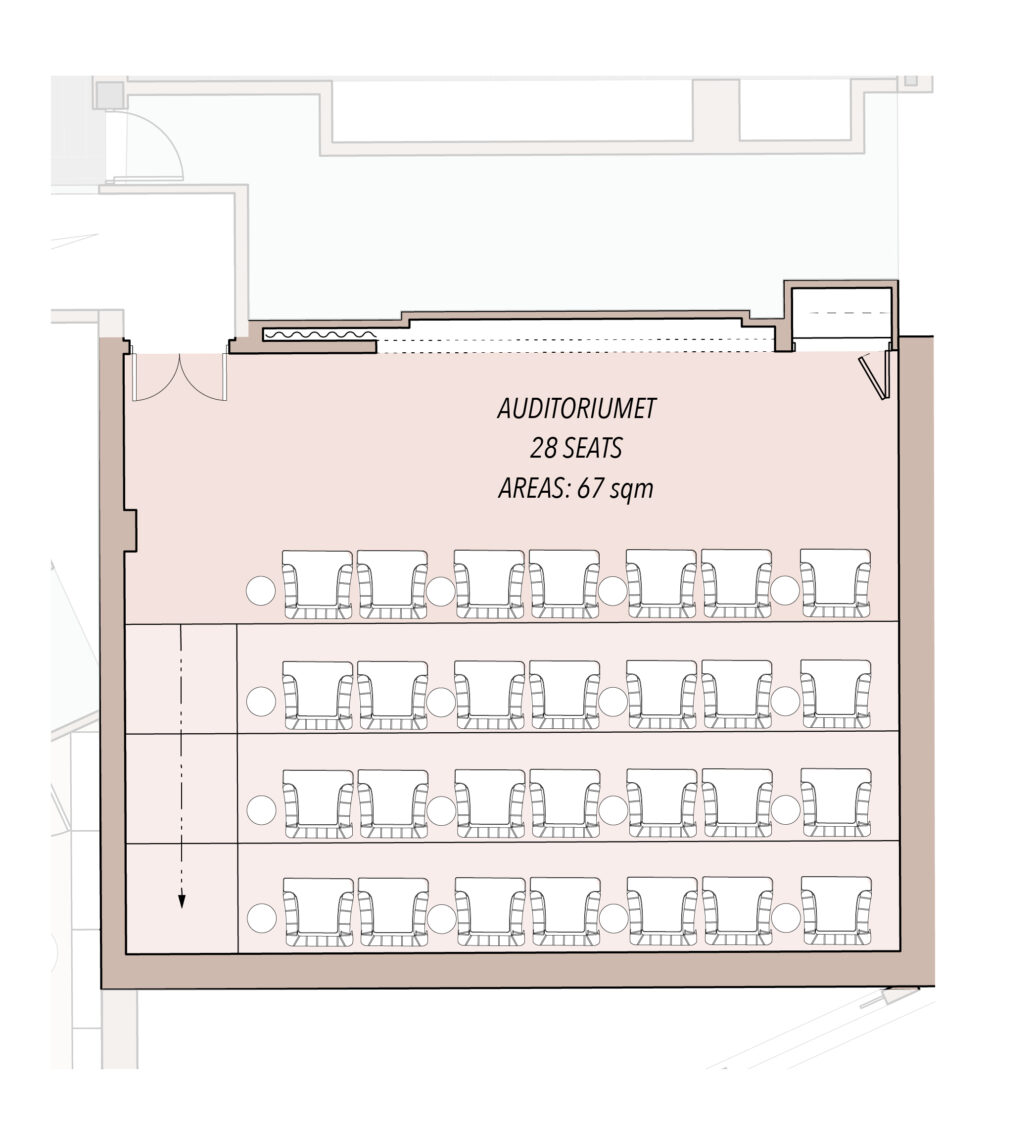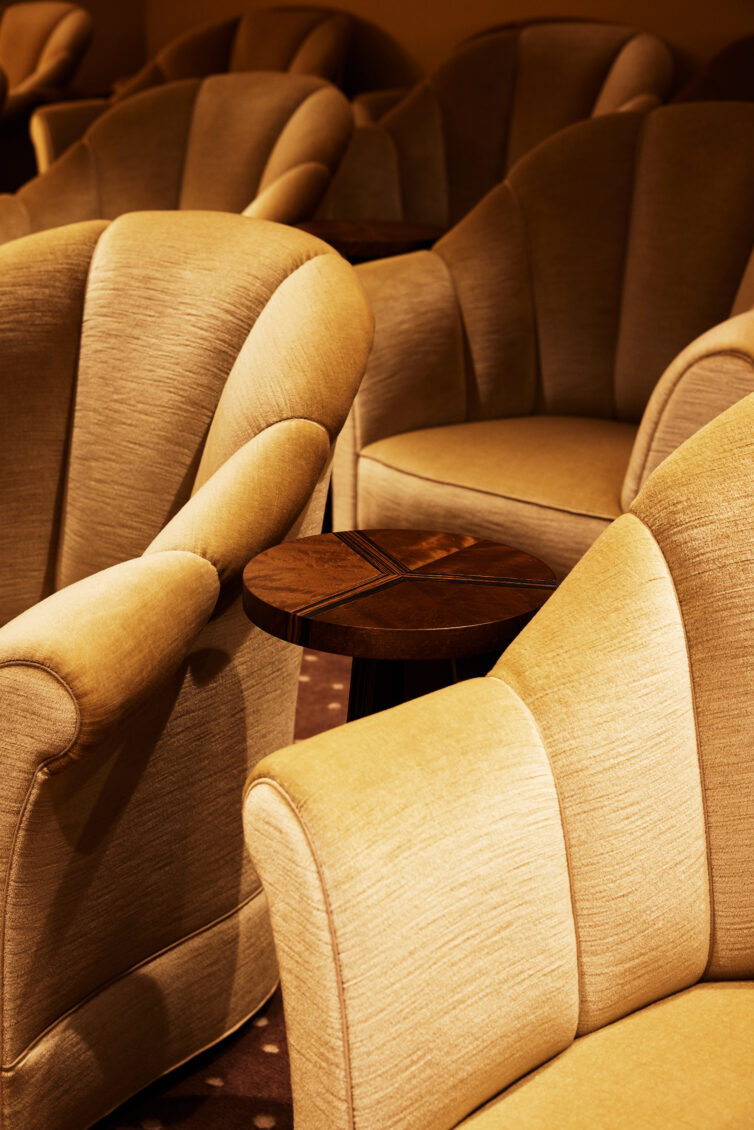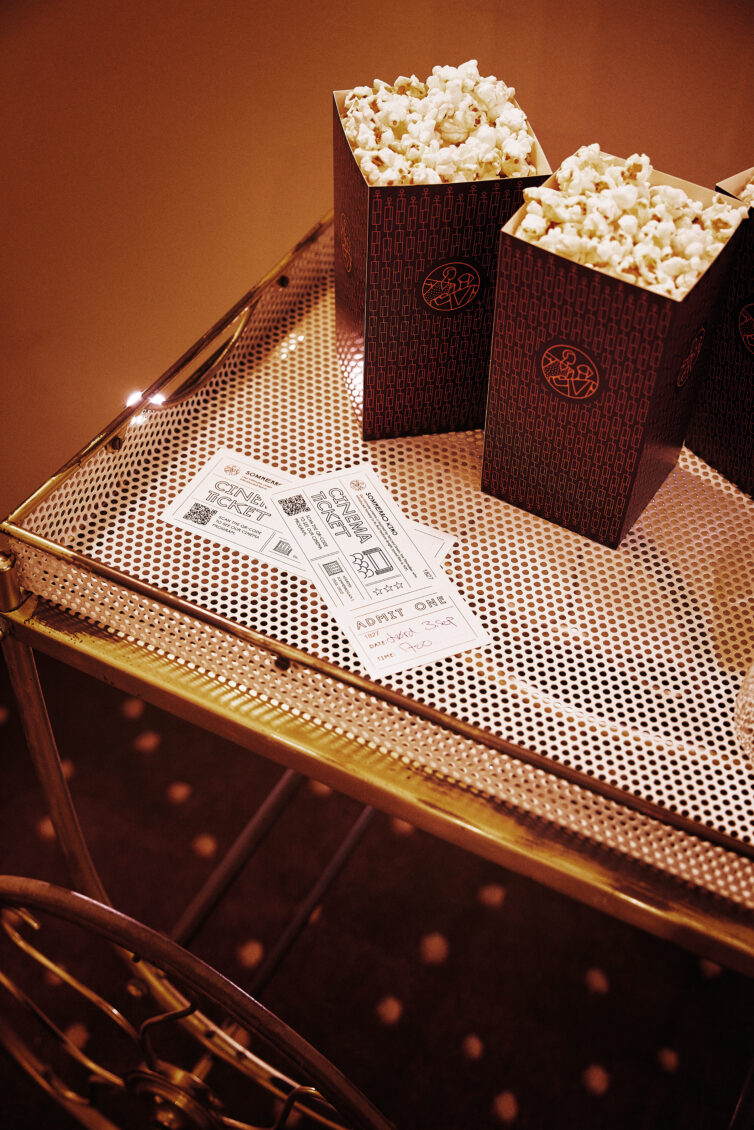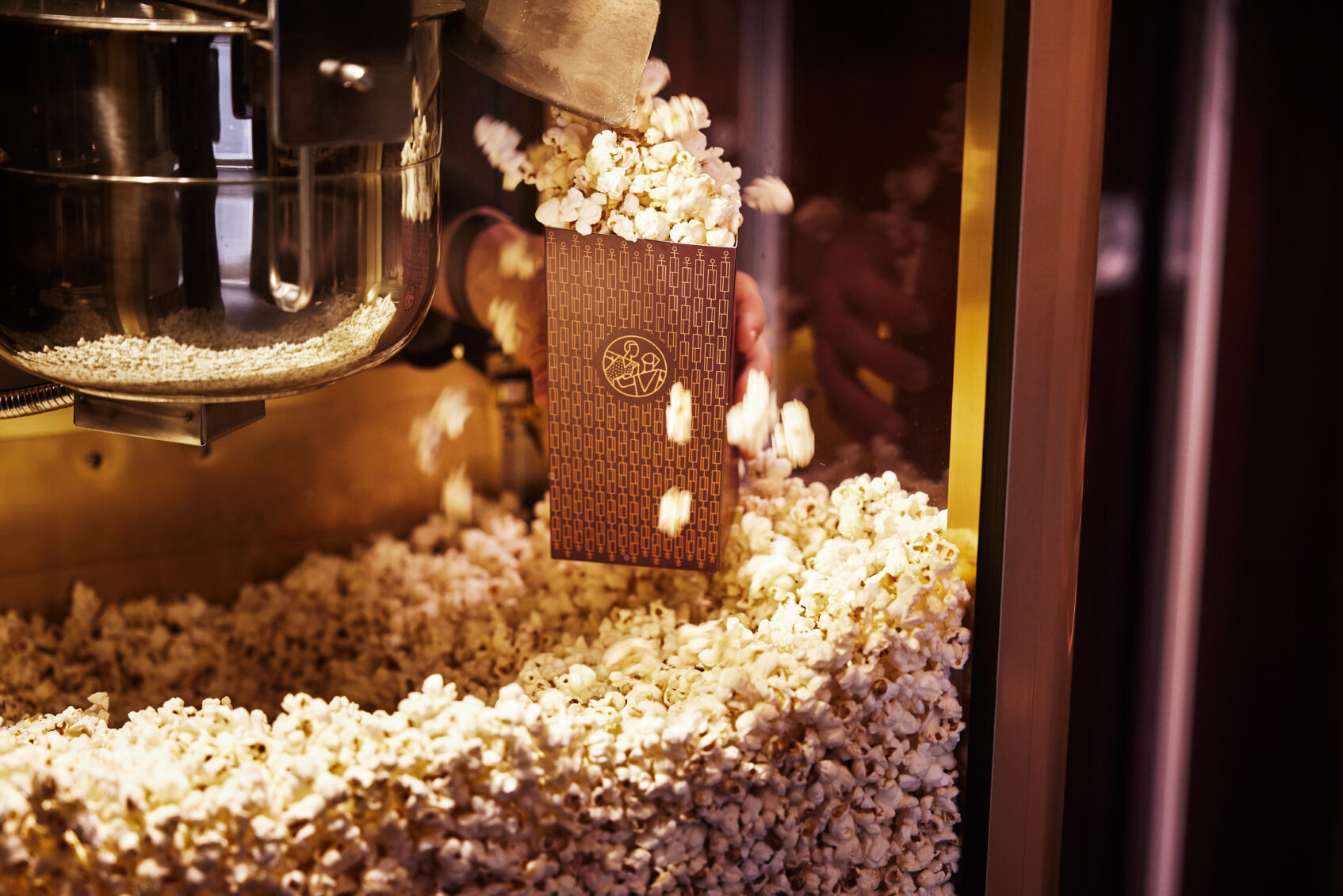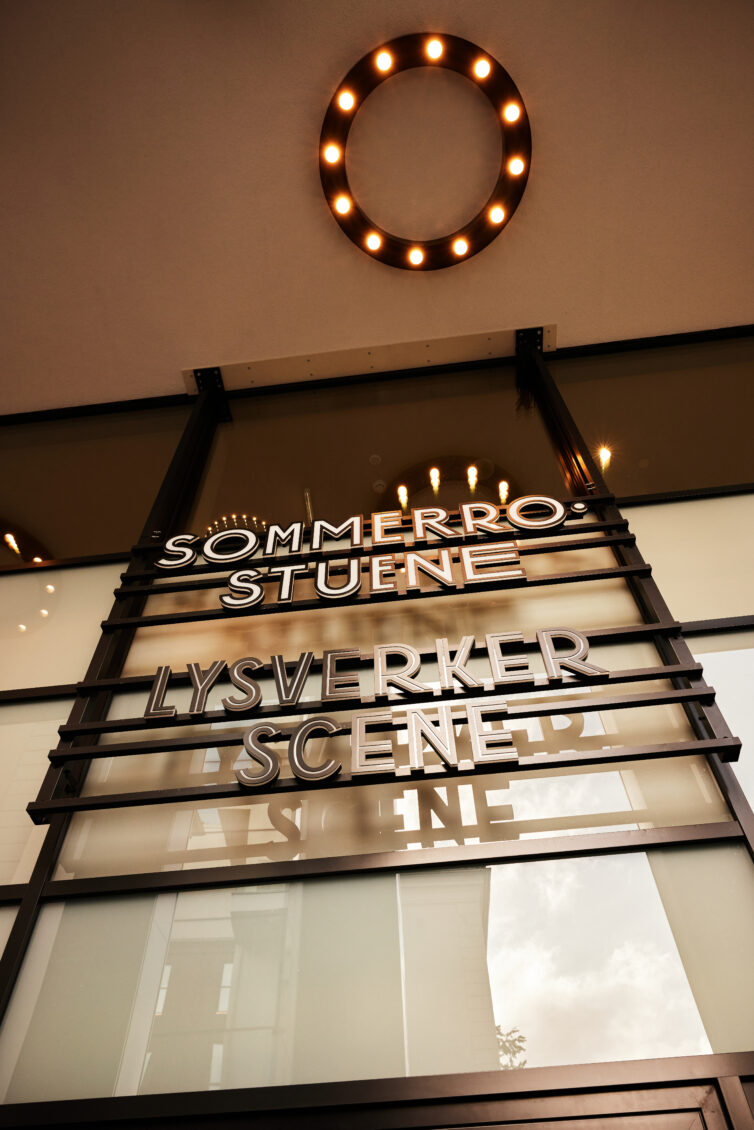 Our intimate cinema can be rented out for anything from brand presentations to cosy movie nights.
Inspired by Tancred Ibsen, the filmmaker who introduced Norway to its first feature-length sound film in 1931, our intimate screening room with its rippling curved ceiling, features comfy deep-tufted art deco lounge chairs and enveloping carpet-clad walls in warm bronze tones. We will have regular screenings of everything from Norwegian and foreign films to timeless classics.
It can be rented out for all occasions from brand presentations to private movie nights - paired, of course, with drinks and snacks.
Facts
Sommerrostuene
Top modern cinema equipment
Deep-tufted art deco lounge chairs