Join us for an intimate
movie experience
The cinema is inspired by Tancred Ibsen, the filmmaker who introduced Norway to its first feature film with sound in 1931. The intimate room with a curved ceiling is furnished with comfortable, upholstered art deco lounge chairs and cozy, carpeted walls in warm bronze tones.
Brunch & film classics
Just what you need for the perfect weekend: chatter your way through a convivial brunch
and then sink into a comfy chair and watch a good movie afterwards. We serve you classics, both in Ekspedisjonshallen and in our cinema.
Package inlcudes 2-course brunch, pop corn, one soft drink and a movie.
Price 595,– pp.
Brunch 3.00pm - 5.00pm
Kino 5.00pm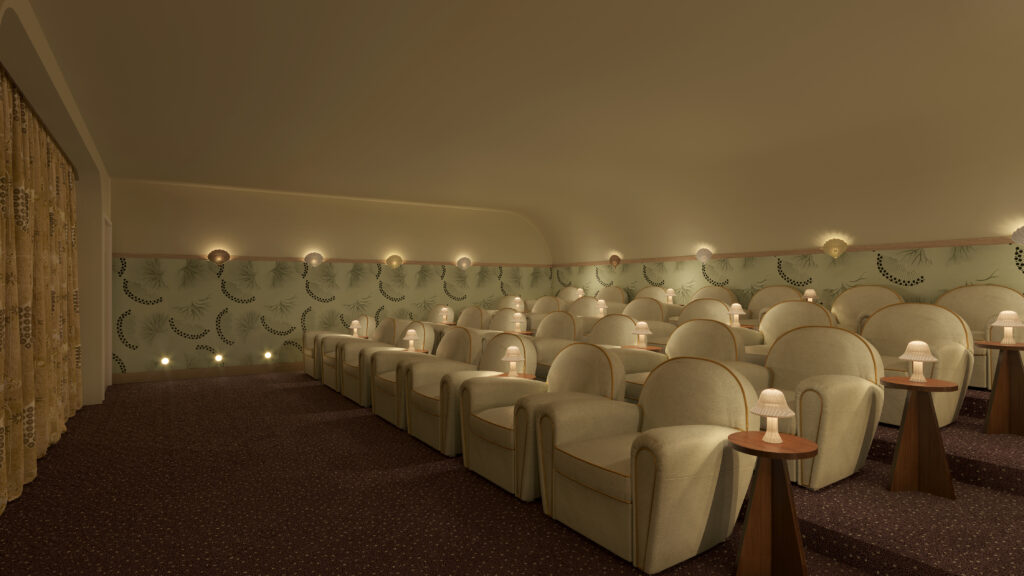 RENTAL
The venue can be rented for everything from presentations to private film evenings. Experience Norwegian and foreign films as well as timeless classics - served with drinks and snacks, of course.