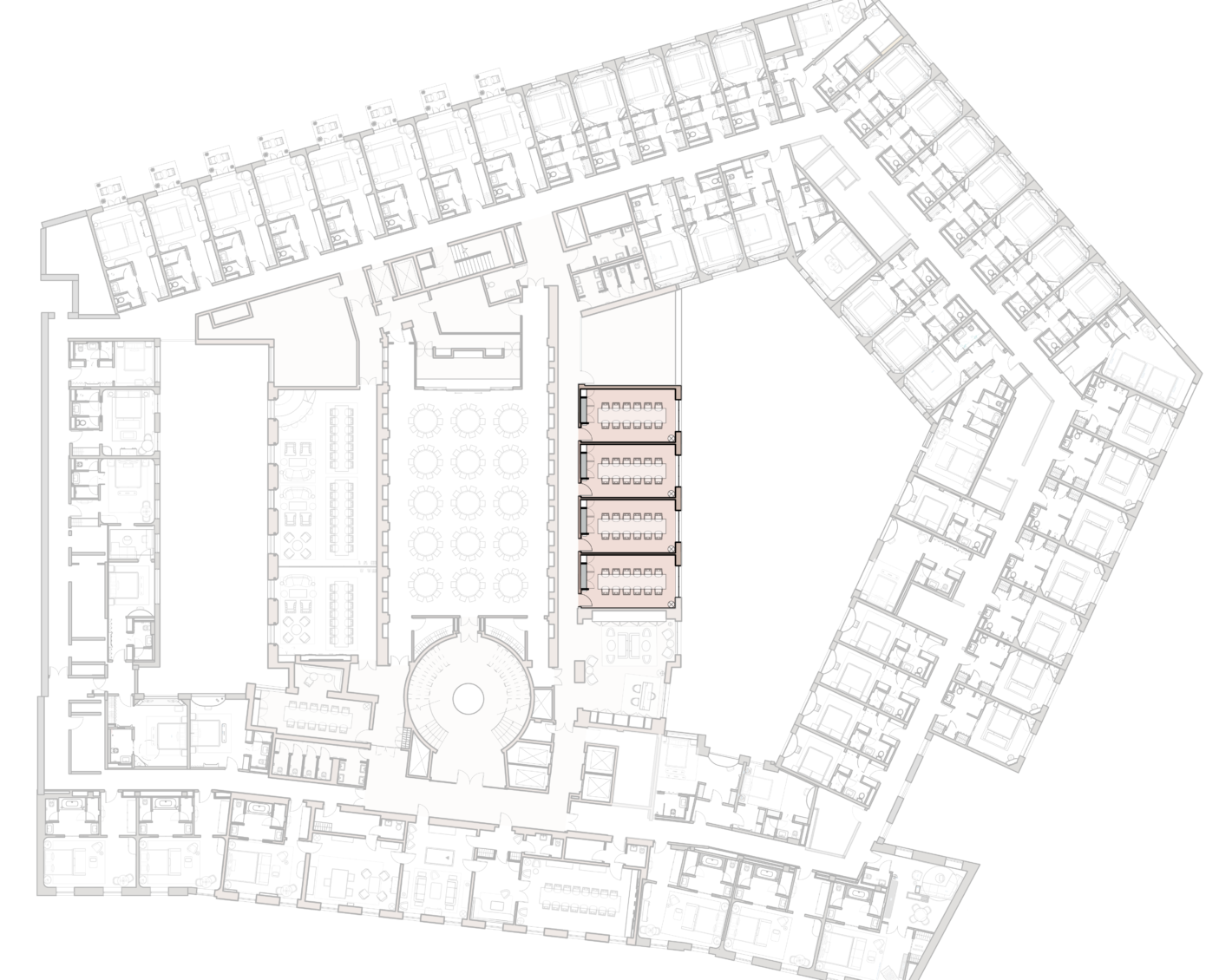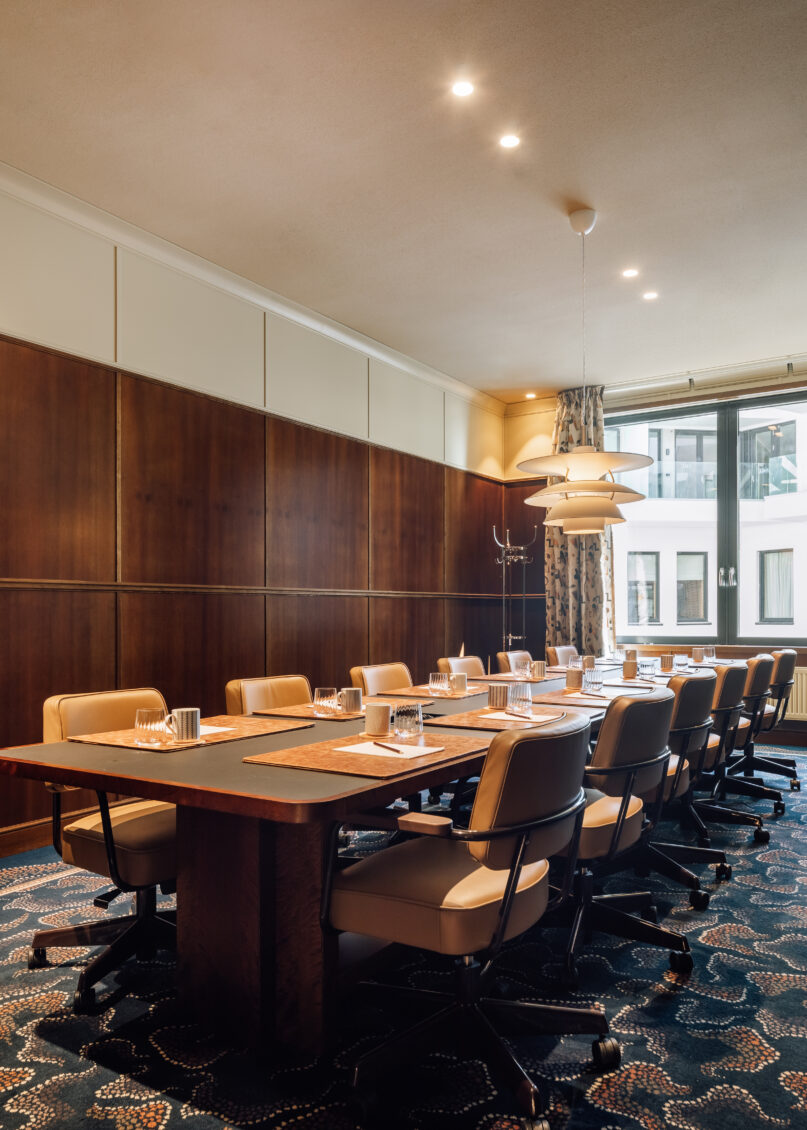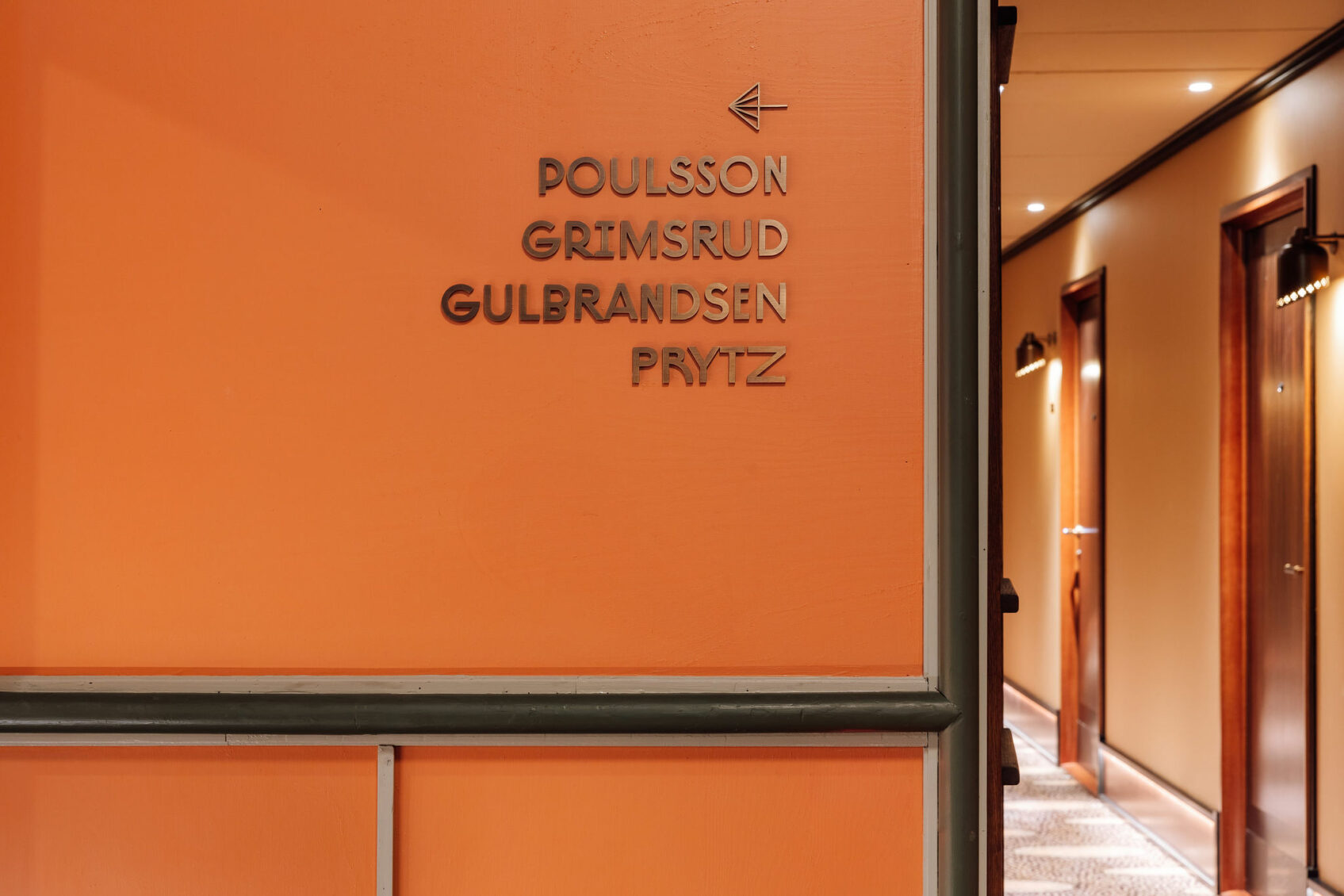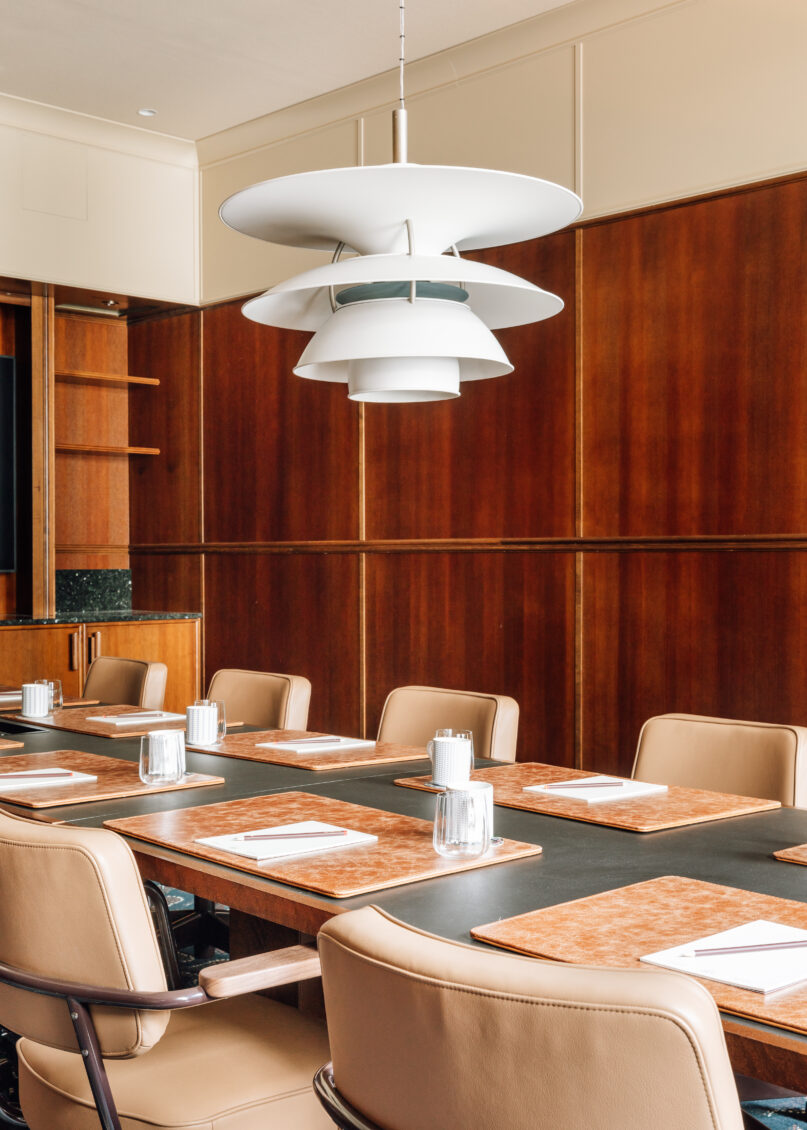 Whatever the type of meeting you're looking to host, we have the means to accommodate with savvy tech, including AV-equipment and whiteboard walls; super-fast Wi-Fi; coffee and tea on tap; and lots of natural daylight.
Facts
Historical room
Integrated solution for video meetings
POULSSON
12 PEOPLE | 29 m2
Named after textile artist Else Poulsson, whose wonderful designs can also be found in Oslo City Hall.
---
GULBRANDSEN
12 PEOPLE | 29 m2
Named after a significant artist from Norway's art deco period- in this case, Nora Gulbrandsen, a much-loved ceramicist and Norway's first female industrial designer.
GRIMSRUD
12 PEOPLE | 29 m2
Here we salute Ragnar Grimsrud, one of Norway's most celebrated ceramic artists.
---
PRYTZ
12 PEOPLE | 29 m2
A goldsmith and applied artist, Jacob Prytz was one of the leading figures in the Norwegian handicraft and design community.